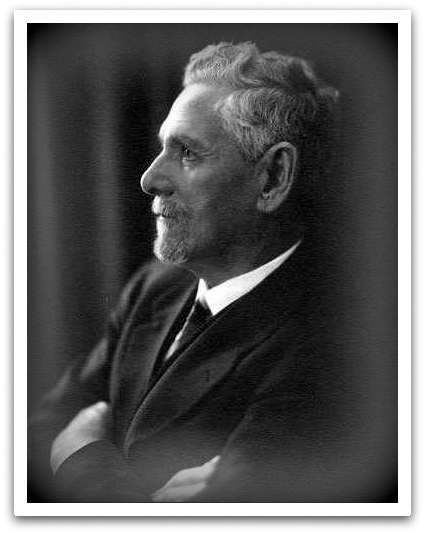 Our heritage & founder Sir Sidney Kidman.
Born in South Australia, Sidney Kidman left home aged 13 to work as a sheep drover. Being a man of vision, he formed a small business with his brother in droving and trading cattle and horses.
Mrs Rinehart's grandfather, James Nicholas, was in Cobb & Co and invited his friend the younger Sidney Kidman into part of the growing Cobb & Co coach business. The success of the then rapidly growing coach business allowed and required the two men to purchase more horses and several stations together.
S. Kidman & Co Pty Ltd was founded in 1899. Sir Sidney went on to become the greatest pastoral landholder in modern history, earning the nickname of "The Cattle King".
About S. Kidman & Co
S. Kidman & Co Pty Ltd is one of Australia's largest beef producers with a herd of 171,000 cattle. The company has pastoral leases covering approximately 80,000 square kilometres in three states and the Northern Territory. Kidman cattle stations produce grass-fed beef for export to Japan, the USA and South East Asia.
In the spirit of its founder, rural innovator Sir Sidney Kidman, the company is constantly striving to find better ways to do business. Sir Sidney helped pioneer the first Australian frozen beef and mutton exports.
The Kidman culture values:
rural tradition
more than a century of success in the outback
the land that sustains their herd
relationships with customers and suppliers
the respect shown by Australians
employees and their loyalty
Australian Outback Beef Pty Ltd acquisition of S. Kidman & Co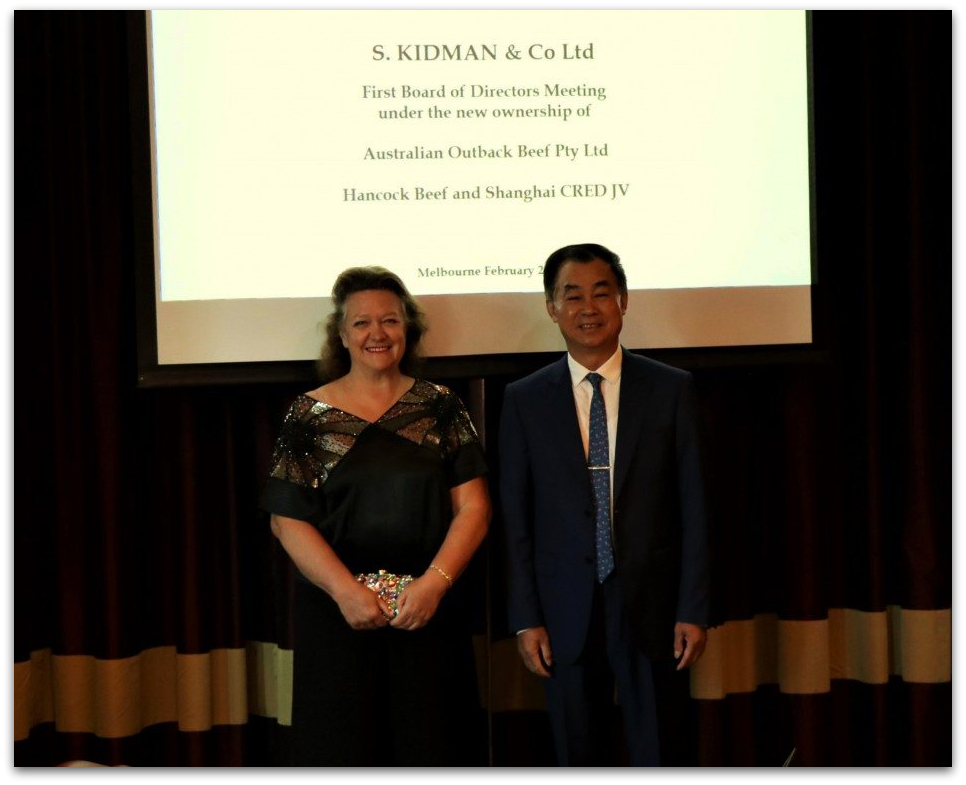 The joint venture company, Australian Outback Beef Pty Ltd (AOB), owned 67% by Hancock Prospecting  and 33% by Shanghai CRED Real Estate Stock Co Ltd, acquired 100% of the shares of S. Kidman & Co Ltd (Kidman) in late 2016.
Kidman is an iconic family company, founded by Sir Sidney Kidman in 1899, and is one of the Australia's largest beef producers with a herd carrying capacity of 171,000 cattle across South Australia, West Australia, Queensland and the Northern Territory.
Building on the legacy of the legendary Sir Sidney Kidman, a friend and business partner of James Nicholas (Mrs. Rinehart's maternal grandfather), Hancock and Shanghai CRED are growing the business, investing in innovative technologies to improve business practices and enhance efficiencies and developing new export markets.
The quest to constantly improve all areas of company business extends to the environment.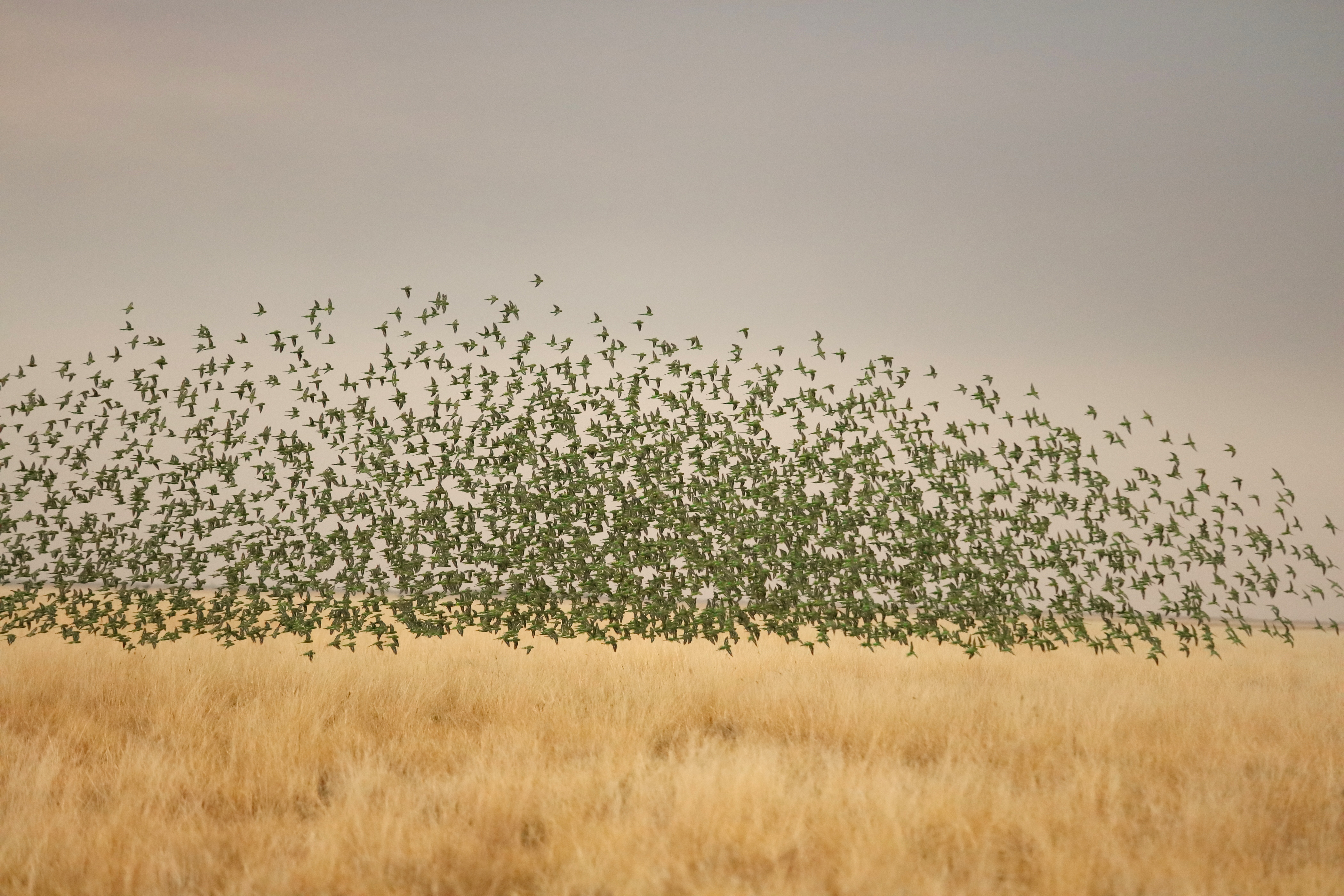 Managing the Environment
Business Commitments to Sustainable Agriculture
Running a soil and vegetation surveillance and monitoring program to track trends and identify management priorities (erosion control, revegetation, pasture spelling, burning, weed control, pest control). Maintaining base resources important to sustainable grazing.
Appraising forage supplies every season to help Station Managers adjust stock numbers and placement to achieve maximum sustainable beef production.
Providing maps, specialist advice and training to improve planning and to ensure cost-effective infrastructure development which is both environmentally and culturally sensitive.
Collaborating with Government agencies, research institutions, other industries, Aboriginal people and others with legitimate interests in the lands managed under the Kidman operations.
Conservation Initiatives
Excluding livestock from high conservation habitats (mound springs, drought refuge wetlands, rare plant communities), cultural and geological sites.
Helping control feral animals and weeds to protect rare or endangered species and unique habitats.
Funding applied research for managing and conserving biodiversity and for achieving ecologically sustainable development.
Rehabilitating overgrazed areas, eroded tracks and areas dominated by excessive woody vegetation.
Minimising wastage when using artesian waters.
Reduce fuel used in the supply of stock water by excavating farm dams, setting up radio telemetry systems and installing solar pumps.
Participating on committees, boards and councils concerned with natural resource management.