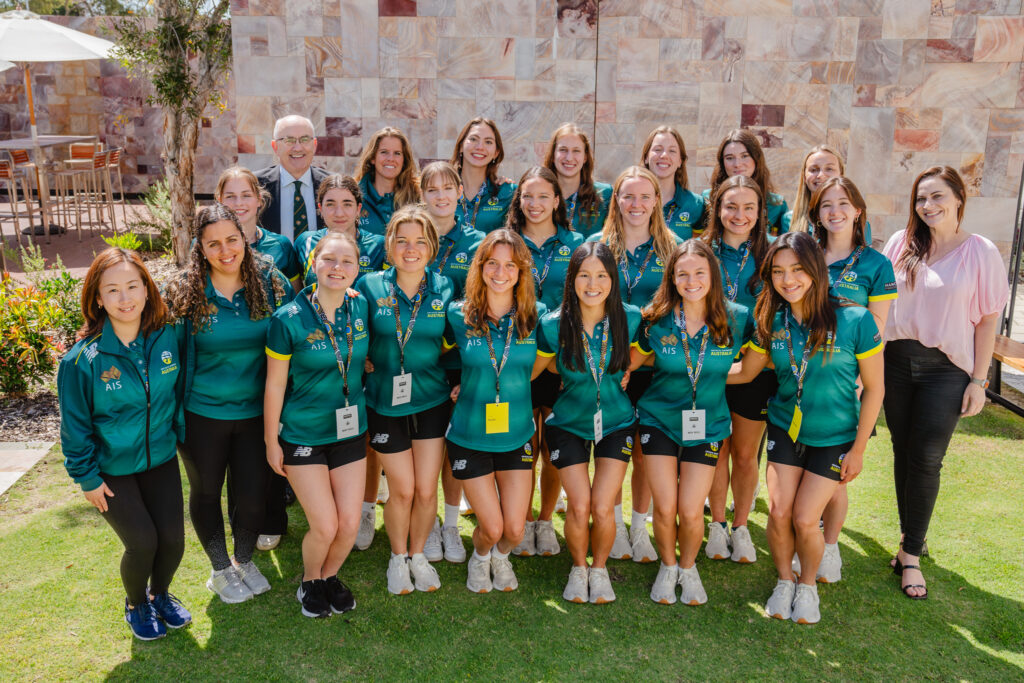 The Australian Artistic Swimming team, development squad and coaches were on deck at our Perth Headquarters last month to learn about their Principal Partner, Hancock Prospecting.
Our Executive Chairman, Mrs Gina Rinehart, is the largest individual supporter of Australian Olympic and Paralympic athletes, and through Hancock Prospecting Group, Roy Hill is an Australian Olympic Partner.
In the latest edition of the Athlete Roadshow Series, employees from across the Hancock Prospecting Group briefed the team on the various operating businesses, our vital work in the community and the diverse range of career opportunities in mining.
Hancock Agriculture businesses were on hand to provide the team with a nutritious lunch, including products from 2GR Wagyu, Kidman Pies and Bannister Downs flavoured milk.
Artistic swimming is one of the four Olympic sports with Hancock Prospecting as its principal partner, along with swimming, rowing and volleyball.
The funding from the partnership has enabled Artistic Swimming to set up a high-performance training centre in Perth, centralising the team for better outcomes helping them go from 22 to 8 in the world at the World Championships in Japan this year.